Are You Stressed Out About Burning Out?
Are you less productive at work? Is there a critical voice in your head that wont shut up? Is your body paying the price? You don't have to be who you think you are! Sign up for a FREE PROGRESSION SESSION and learn how you can brainwash yourself for success!
"Working with Morgan has been the best thing I have ever done."  Charlotte M.
"Coaching with Morgan has helped me be able to commit to my choices, to my health and to showing up for my life." – Amy G.
Certifications

Why Focus?
Tired of being stressed out?
Less productive at work?
Afraid you will lose it all?
Want to stop procrastinating?
Is there a voice in your head that just won't shut up?
My name is Morgan Lane Bennett and I use hypnosis to help intelligent motivated people get out of their own way and live up to their potential.
I think of myself as a de-programmer and a re-educator. Basically I help people with modern problems find timeless solutions. I show people who take care of business how to take care of themselves. I reignite the burnt out and help the stressed find rest.
I serve as a mirror in which you can see your blind spots. I can help you reframe your worldview by showing you the bigger picture. From an objective perspective I can help you cleanse the lens through which you perceive your life.
I can guide you from apathy to your path. Together we can turn your procrastination into motivation, and I will be there to support you and hold you accountable along the way.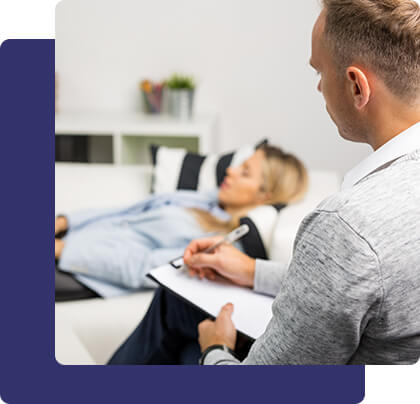 Got a question?
We'd love to hear from you.